3 tags
Yahoo! to Buy Tumblr?
Please tell me this isn't true! Yahoo! wants to buy Tumblr? I may be looking for a new micro-blogging platform soon…  
10 tags
Thank You CW!
Finally! A television station is getting with the program and offering its content the way people are consuming it. This article explains how CW programming is coming to an AppleTV in your living room. I've seen new iOS Apps popping up for major content providers (like NBC, CBS, ABC, etc.) This is good - offering people the ability to watch recent shows on demand on small devices - but...
Don't Leave College Without These 10 Digital... →
Graduation season is upon us, and soon college graduates everywhere will have to face the "real world." These digital skills can help the transition. Good stuff. Can you do these 10 things yourself?
4 tags
Really Home Depot?
And that would be your first mistake :)
5 tags
Here They Go Again...
When I first signed up for Netflix I had the ability to stream on multiple devices at the same time. There were no limits. Then Netflix attempted to limit accounts to one simultaneous stream at a time. People flipped out and Netflix quickly relented. In today's culture people aren't going to wait for someone else in the family to finish a movie before they have the opportunity to...
3 tags
4 tags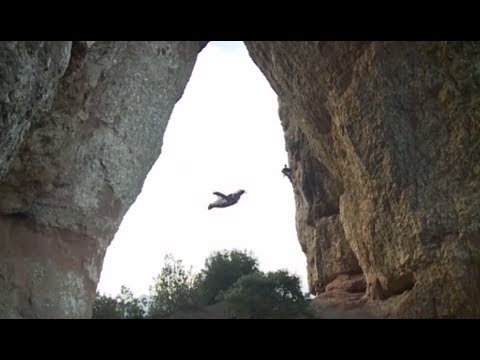 7 tags
How to Ditch Cable
A year or so ago we tried giving up cable all together.  As of today we still have it. But as summer nears we're again trying to decide if it would be worth canceling our cable tv through Comcast - or is it Xfinity now? Who knows… Why would we do such a thing? Cost: The truth of the matter is that cable is expensive. Especially if you want good channels. We're paying what...
6 tags
Times Are a Changing
I read an article over at Social Media Today by Fraser Robinson that basically sums it all up for me.  Microblogging is quickly taking over. And not just microblogging, but those platforms like Instagram and Pinterest that are highly visual with images and associated captions/content. I started out as a fairly regular blogger, writing 250-700 word posts with incredibly useful and...
7 tags
Don't Get Discouraged
If you're like me it's hard at times to see friends/acquaintances leaving the country on a regular basis to vacation for a week or so in postcard locations like the one above. Right now I'd give just about anything to visit: Maldives Belize St. Lucia Or just about anywhere with warm sun and diving… Check out pheed.com/destinations to see great pix of amazing places...
5 tags
6 tags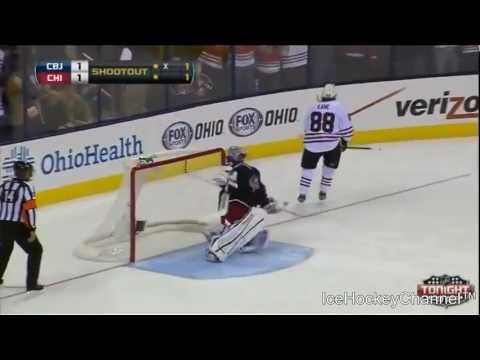 4 tags
3 tags
Apple & Google's Headquarters = Their... →
Interesting article on how the design of the headquarters for Apple and Google are indicative of the way they conduct business.
3 tags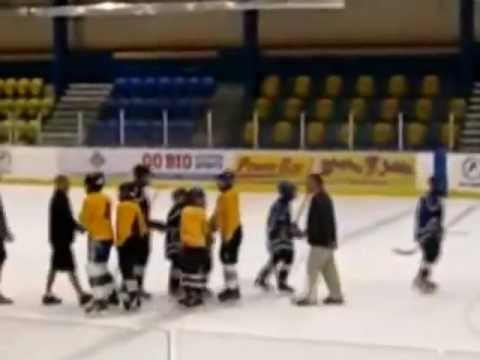 4 tags
9 New Ways We Sit, Thanks to Tech
Hilarious… But so true. Due to the various technology/devices we own and use on a daily basis - these positions are widely seen. Read full article here
4 tags
The RIM/Blackberry Hail Mary
Recent news about Blackberry10 OS and a couple new phones (one that looks like every other smart phone out there - finally) doesn't really interest me other than the fact that I'm surprised they are still a viable company. Years of riding on top must have brought on a sense of complacency - leading to a recent decline in market share and an overall lack of relevance. Now, similar...
3 tags
3 tags
7 tags
The "Twitter Effect"
It occurred to me a while back that my mind just isn't what it used to be. It's not as fast, not as coherent and definitely not as cohesive. But unlike everything else - I don't believe it has to do with age. Instead I'm going to call it the "Twitter Effect." No, I can't blame Twitter - but will use the name to represent the many available social media...
5 tags
Parental Guidance Movie
Saw a great movie tonight with the family and friends. I would highly recommend it. It's everything that is wrong with the world… It was all of the following: crazy family situations, bad blood, generation gaps, parenting differences, misunderstandings, assumptions and other unfortunate barriers to relational harmony. At times it was hard to watch and yet oddly familiar… ...
3 tags
Managing Wordpress
I've been doing freelance web design for a while now. Which would be fine if I was the type of designer that "created and ran." However, I'm not that guy - I stick around and help people manage their sites. Because of this the freelance biz quickly became more of a burden than a fun outlet for me. Wordpress is great - but you still have to feed it, walk it, let it poop...
2 tags
Microsoft Windows 8 Not Selling Well?
Up until last year every computer in my house was a Windows PC. And each time Windows re-invented itself I was the first to rush out, pre-order and install the newest OS available.  Now that I'm on a Mac, I am less interested in what's new at Microsoft - but still purchased Windows 8 for both my wife and kids computers. The biggest perk? It actually runs on older hardware and makes...
2 tags
Instagram Profile Pages Are Here
I always found it strange that Instagram was a mobile only service. So I did a little research and read that they were working toward making your profiles and photo libraries available online at some point. Well that some point for me was this week: instagram.com/darylmcmullen I absolutely love the look and feel of the pages. SO glad I decided to switch to Instagram 269 mobile images ago :)
3 tags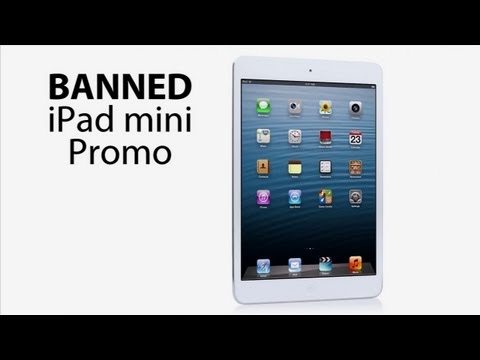 4 tags
4 tags
6 tags
Paper by FiftyThree
Gotta say, if you are creative and own an iPad - this has to be one of the best Apps made. Paper, by FiftyThree is just smart.  Take your ideas, brainstorming, think-tanks and doodling to the digital level and keep it all in one place. Makes me wish I was more creative than I actually am…
1 tag
2 tags
4 tags
ReInnovate Conference Breakout Sessions
Thank all of you for attending one or more of the Elective Sessions I was a part of this year. I had a great time and hope our time together was helpful. Simplifying Media Distribution Notes from Session [PDF] Blogging Standards Document [PDF] Pinterest Research Document [PDF] Connecting People to Online Church For those of you that attended this session - much of he info in the "Notes...
5 tags
4 tags
Which Way Do You Roll?
Oh my word I've looked for a graphic that summarized this forever and a day. Perfect! Thanks to MensHumor for posting it on Instagram [here] It always bothers me when people say, "Different strokes for different folks."  Or, "There's more than one way to do it." Or, "It really doesn't matter - either way is fine."  In truth - there are...
The Internet a Decade Later →
Cool animated infographic on the way the Internet has changed over the past 10 years.
3 tags
How NOT to Email People
I must confess I've sent the occasional "online manifesto" containing the entire process for succinctly fixing problems like poverty, war and internet hacking… But it's usually the exception and not the rule. However, we all know at least one person that feels it necessary to make every email a book that contains every last piece of information on a topic. Maybe...
4 tags
Hockey Camp at Notre Dame
This week Tyler is attending the Hockey Camp at Notre Dame (Compton Center). After being off the ice for a few months it has taken him a little time to adjust to skating again.  Two on-ice sessions and on off-ice session are a lot for a little guy! But he is all smiles about it so that's great. Pre-session pep talk from the coaching staff. Tyler is more attentive than half of the...
4 tags
It's Plausible... Right?
This interesting article about the computer simulation of a complete organism brought back some interesting conversations I've had with people regarding the flood, extinct animals, genetic manipulation, cloning, etc. So here's the basic premise: The Bible describes the pre-flood population as taller than we are today. They lived a lot longer. And there is the distinct possibility that...
4 tags
Internet Defense League Goes Online Today
Ever heard of the Internet Defense League? Me either. But apparently they went live today, calling themselves the "Internet's Bat Signal." From first glance it looks like they just want to champion the peoples voice against that of the government when it comes to things like SOPA and PIPA. But they could do SO much more than that! Here are just two of the many things: ...
2 tags
4 tags
Almost 100 Again!
Wow. Just Wow… I feel like I could do a post like this daily… Nearly 100 degrees. Is it global warming? Or am I just forgetting heat in my childhood? Who knows. Who cares. Just don't make me go outside for any reason :)
4 tags
Do You Yahoo?
No? Neither do I… But I couldn't help getting sucked into the big news this week: Google exec Marissa Mayer takes the helm as Yahoo CEO… I'm sure as you fade into a company the size of Google, a job opportunity of this magnitude might be too good to pass up. But what the heck is Yahoo anyway? Do people still use it? When I think search I think Google and now Bing...
2 tags
Are You One of the 5%?
This isn't factual. I didn't read it somewhere. I made up the percentages. But I bet you could find something like this in just about any book on success, starting a business or becoming an entrepreneur. It's just the truth about us… 95% of us can dream big. We can describe the end result without ever lifting a finger to make it happen. What it looks like to live the...
4 tags
What Does Work Do For You?
There's something I just know about myself. If I go too long without working I begin to unravel. Little bits of laziness, depression, cynicism, destructive behavior and the like all try to express themselves at the same time. When I'm not thinking clearly I tell myself it's a male-female thing. Made even easier when I see my wife working merely as a means to an end. But I...
3 tags
What's Up With the Heat?
I can recall summers where we ran a couple days in a row at 95 degrees. But they were few and far between. This summer is starting to feel like the opposite - numerous days between 92 and 100 with the occasional day in the 80s. This morning I woke up around 10 a.m. and was immediately asked to take kids out on the boat. It took 15 minutes for my camera to defog, and in 30 minutes my clothes...
3 tags
Is My Family Protected Online?
Well…how much data do you need to make a good decision? None of these stats shock me - just reinforce the fact that I'm slow on the uptake… I need to get something in place to block inappropriate content at home. Obviously won't keep kids from accessing inappropriate content at other people's homes or in public wifi zones. But you'll never keep all of it...
2 tags
Attention to Detail
How much is too much when it comes to details? Well, according to Apple apparently nothing is too small to control in order to make a sale. Watch this Mashable Video to see how precise each MacBook Pro is set up in the store to make a sale. It's all about the details baby!
4 tags
Which DSL-R Is Right For You?
Fun little article on the type of camera you should probably purchase. http://mashable.com/2012/05/31/dslr-camera-guide Looks like I'm an "Upgrader" which is fine with me. The description fits. I'm loving the Canon EOS 7D for the speed (8 fps) and the build quality of the body itself. I'd like to think I'm in the "Serious Photographer" category,...
2 tags
2 tags
I'm In Love With This Girl...
It's not our anniversary. It's not her birthday. In fact it's not even Friday… But I had to put it out there. I'm in love with this girl. There's something to be said about finding your soul mate, how love grows deeper the longer you're with someone and how your commitment can deepen through trial and hardship as well as the good times. I'm...
1 tag